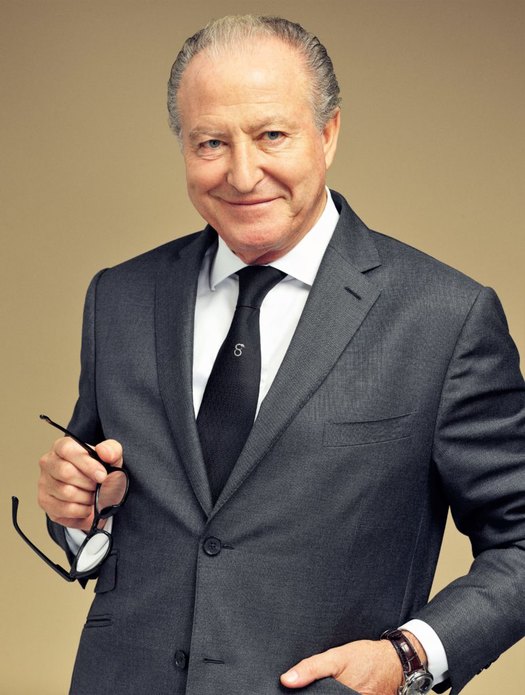 I usually go easy on the hyperbole. But I reckon it's safe to say that Alberto Morillas is one of the hardest-working and most revered noses in the perfume biz. In his 45 years as a nose, the Spaniard has created many of the most successful fragrances of the last few decades.
How's this for a roll call of achievement…. Panthere de Cartier (1986). Estee Lauder Pleasures (1995). Tommy Hilfiger Tommy (1995). Giorgio Armani Acqua di Gio (1996). Lanvin L'Homme (1997). Kenzo Flower (2000). Mugler Cologne (2001). YSL M7 (2002). Marc Jacobs Daisy (2007). Versace Pour Homme (2008). Bulgari Man (2010). No wonder, Alberto Morillas was recognised by the Fragrance Foundation with the Perfumer of the Year Lifetime Achievement award in 2013.
My first Alberto Morillas creation was the vanilla-laden Givenchy Pi (1998). To this day, it's one of my favourite fragrances. Driven by his love for his work, Alberto Morillas continues to be a prolific creator. This year alone I have come across several of his creations. These include cK All, CH 212 Men Aqua, Bulgari Goldea The Roman Night, Gucci Bloom and D&G Light Blue Eau Intense Pour Homme, among others.
The master perfumer has not lost his touch. His unusual treatment of leather for Gucci Guilty Absolute proves that he has also not the ability to surprise and confound.
Alberto Morillas is the nose behind Issey Miyake L'Eau d'Issey Summer 2017 and Issey Miyake L'Eau d'Issey Pour Homme Summer 2017. When they were recently launched in South Africa, I thought I would try again to get an interview with Alberto Morillas. I was thrilled when the South African distributor got the go-ahead to send him some questions by email. I asked him about his fragrances for Issey Miyake, his creative process and what excites him most about modern perfumery. This is what he had to say….
It's not the first time you have created an Issey Miyake fragrance. What attracted you most to this particular project?
In 2007 Issey Miyake first invited me to bring my own vision to the iconic signature I admired from my dear friend Jacques Cavallier [who created the original L'Eau d'Issey and L'Eau d'Issey Pour Homme]. This was for the limited edition Une Goutte sur un Petal. At that time I could impart a fresh new vegetal touch as delicate as a dewy drop on a fresh petal.
Each time I work on a new L'Eau d'Issey fragrance I pay homage to the Japanese designer and his amazing work. More specifically on this project, I translated his unique vision into a pure, modern freshness for the summer editions.
How do you bring something new to L'Eau d'Issey while staying true to such a modern classic?
Both the masculine and the feminine Eau d'Issey personalities remain so distinctive I can play with new modern freshness by inviting novel ingredients into the composition, while staying true to their unique signatures. Pineapple and kiwi bring the new exotic twist to the masculine scent. Summer is also played by exotic fruits for the feminine version. I introduced a new invigorating brightness throughout the colourful cocktail of dragon fruit, mango and guava.
Were there any challenges when creating these new Issey Miyake fragrances?
Since 1997 Issey Miyake first innovated on the market by offering summer fragrances as new fresh interpretations of the Eaux d'Issey Miyake. Always providing an abundance of joy, the seasonal creations have been regularly renewed and are supported by different original graphics and concepts. As a Mediterranean man I like to explore new sophisticated fresh universes inspired by my vivid summer memories. I am very attached, for example, to the citruses, sea notes and sunny flowers I married in these two opuses with joyful exotic fruits.
"As a Mediterranean man I like to explore new sophisticated fresh universes inspired by my vivid summer memories."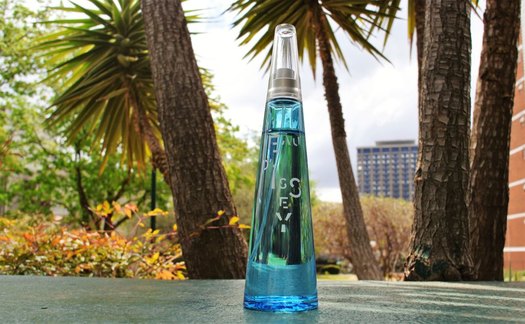 What's always the most important element in your creative process?
Looking for inspiration and new ideas when I work on a new perfume project is the most exciting part of my job. Behind every fragrance is a unique story emerging from a lot of sources, but above all from a direct dialogue with the people. As a perfumer, my inspiration comes from meeting with the brand. Their words are very important. Proximity makes all the difference when creating a perfume.
I confess I can hardly stop working and almost all my formulas are written by hand. My handwriting is my emotion. When I write the formula, I can smell the perfume. Like a craftsman, I have an indestructible passion for creation. All my fragrances come from this devotion to creation and have consumed all my days and nights for the past 45 years. I can easily imagine the fragrance without smelling it. For me, perfumery is an emotion. The technique is intellectual, but every perfume has to have a soul, a story and be an emotion.
How long on average does it take you to create a fragrance?
It really depends on projects. Some only last a few months and others may continue for a few years.
"Creation is all about intuitive inspirations. Fragrances call for our deepest instincts and emotions."
How important is intuition when creating a fragrance?
Creation is all about intuitive inspirations. Perfumers create abstract pieces from moments, emotions, sensations, people, places. Fragrances call for our deepest instincts and emotions.

With over four decades in the fragrance business, what advice would you give to aspiring perfumers?
If you want to become a perfumer, it is very important to be passionate, sensitive, enthusiastic, determined and extremely conscientious. You need an inquiring mind and a creative streak. You should be able to marvel at things as you did as a child. And of course, you should love the job of creating perfumes.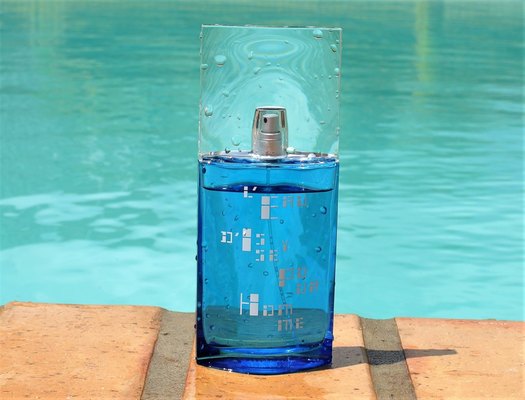 What trend in modern perfumery excites you the most?
Fragrance is the mirror of society; it has evolved a lot throughout the years. Today we have entered a time of high perfumery. Traditional perfumery codes are more and more revisited with a modern twist. But there's also a strong focus on high-quality, statutory ingredients, texture and sophistication.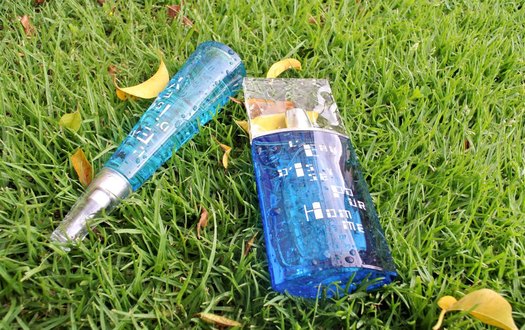 Do you do anything to protect your gift of smell?
I don't even think about it.
Issey Miyake L'Eau d'Issey Summer 2017 EDT, R995 for 100ml.  Issey Miyake L'Eau d'Issey Pour Homme Summer 2017, R965 for 125ml.