Marie Salamagne might not have "been raised in the world of perfumery", but this hasn't stopped the 42-year-old perfumer from attracting attention with her various creations. These range from Alaïa Nude EDP, L'Artisan Parfumeur Histoires d'Orangers EDT and Aura Mugler EDT to Yves Saint Laurent Black Opium EDP, Jo Malone Tuberose Angelica Cologne Intense and Maison Margiela By the Fireplace EDT, among others.
Since 2015, Marie Salamagne has been the de facto in-house perfumer for Parisian niche fragrance brand Atelier des Ors. She has created 11 unisex EDPs for the company.
In this Fragroom interview, Marie Salamagne talks about her background, love of perfumery and her work for Atelier des Ors.
Where were you born?
I was born in Paris, France.
Where did you study perfumery?
I studied perfumery at ISIPCA. It is a renowned school of perfumery in Versailles near Paris.
Where are you based now?
I work in Paris for Firmenich.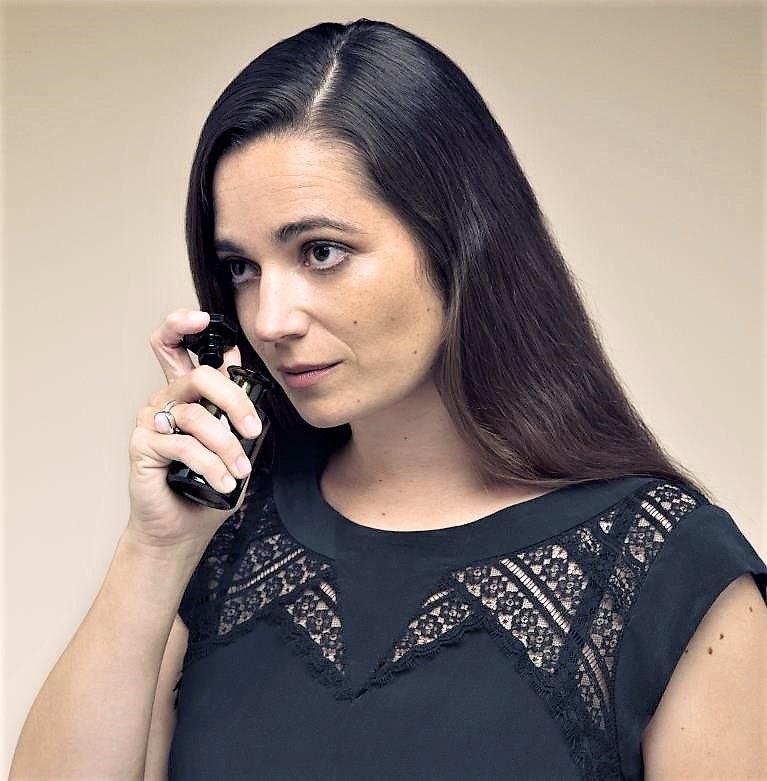 Did you always want to be a perfumer? 
Unlike many of my colleagues, I have not been raised in the world of perfumery. Coming from a family of doctors, after my baccalaureate I started studying medicine. At the time I wanted to be a child psychiatrist, but I quickly realised that it was not for me. I was studying chemistry when I discovered ISIPCA and the work of a perfumer. From that point it was an obvious choice for me.
"I felt immediately at ease in the world of perfumery. Everything made sense to me."
What was the attraction of perfumery for you?
I've always been sensitive to "smell", but I knew very little about the craft when I started. I quickly realised that the world of perfumery suited me to a tee. More than a special effort, it takes passion and very hard work to become a perfumer. I followed my intuition and the path of fragrances. Since then scents have always intrigued me. I felt immediately at ease in the world of perfumery. Everything made sense to me.
"I fell under the spell of Jean-Philippe's brief. We had this deep connection."
How did your involvement with Atelier des Ors come about?
I received the first brief when the brand was under creation in 2012 from our Dubai team. Jean-Philippe Clermont [the founder of Atelier des Ors] was living in the Middle East at that time. His concept of creating this amazing collection, positioned as he said as "haute parfumerie", was extremely appealing. I fell under the spell of Jean-Philippe's brief. We had this deep connection, sharing the same passion and vision. That's how it all started.
He gave me the freedom of using the most beautiful ingredients to create his first collection made of five fragrances. These included: Rose Omeyyade, Cuir Sacré, Lune Féline, Larmes du Désert and Aube Rubis. We are still working on each of his fragrances together, in co-creation.
Did you create all of the Atelier des Ors fragrances?
Yes, I created the 11 fragrances of the collection.
What do you like about the brand?
The collection is anchored in precious know-how and reinterprets the heritage of French haute parfumerie. I select materials that bring to life the spiritual and symbolic dimensions of the creative storytelling. As I work to sublimate them in my creations for Atelier des Ors, my craft helps to reconnect fragrance-lovers to the dreams and mysterious universe of luxury fragrances.
"The collection is anchored in precious know-how and reinterprets the heritage of French haute parfumerie."
What was the general brief for creating the fragrances? 
The first idea was to give back to fragrance a sense of mystery and dreams. And also draw inspiration from the crafts to offer olfactory bouquets with distinctive and captivating accords. The project engages with gold, which represents the noble and eternal side of the material and the brand itself.
How much creative freedom do you have when creating the fragrances?
Passionate and imaginative, Jean Philippe shares his creative ideas with me when we start working on a new fragrance. They are nourished by his incredibly rich experience. His professional life includes various domains of excellence where "savoire-faire" is key. Then I feel free to translate his vision into fragrant poetry. We only keep real "coups de coeur", as we both like to only pursue rare and unique experiences. I cherish the precious moments of the creative adventure. I enjoy true mutual respect, sharing, listening and a kindred open-minded spirit.
One of my favourite fragrances from the collection is the very sensual Rose Omeyyade. How did you create that EDP?
Rose Omeyyade explores the captivating smell of damask rose, infused with velvet raspberry tones and intense woods, such as the mystical agarwood and gaiac wood.
Tell us more about the new White Collection.
The White Collection was released in 2018. It comprises three fragrances: Nuda Veritas, Crepuscule des Ames and Choeur des Anges. This collection is very special and creative.
White signifies purity, radiance, new beginnings. This new collection pays homage to the white space. It is very relative to art as directly inspired by the work of the artist Gustav Klimt, The Search of Happiness. It's a monumental artwork completed for the 14th Vienna Secessionist Exhibition to commemorate the 75th anniversary of Beethoven's death. This artwork is organised in three chapters. Each one was the main inspiration of our three compositions.
Nuda Veritas has been made for Chapter 1. It is a floral creation, representing the lightness and the beginning of a new spiritual quest for the search of happiness. The composition opens with floral notes, delicate jasmine and osmanthus, combined with ambroxan and subtle woods.
Crepuscule des Ames has been made for Chapter 2. It's a woody aromatic fragrance, evoking the duality within all of us. The duality is expressed by the usage of very contrasted ingredients. These include: bitter and luminous citruses, energising aromatic herbs, animalic notes and an addictive patchouli.
Choeur des Anges has been made for Chapter 3. It's a fruity-floral fragrance, a celebration of joy, colours and happiness. It is made of blood orange, carrot seeds, with a floral heart and some radiant fruits. I have used osmanthus and a touch of honey.
Are you working on more Atelier des Ors fragrances?
Of course! We have a lot of new ideas and developments in progress. Jean-Philippe is always sharing new inspirations. This year will be very busy for Atelier des Ors.