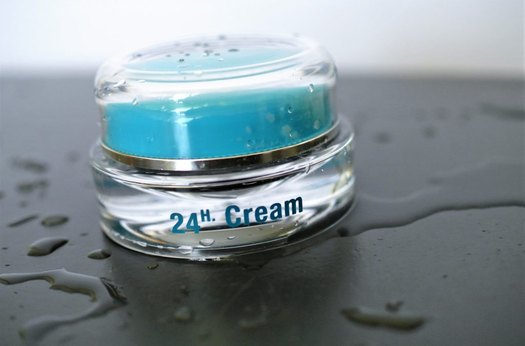 Whenever I try a new product (or range) for review purposes, I do my best to ensure that I am not using any other similar products at the same time. This way I am better able to judge the efficacy of that product. After all, I don't want to confuse any results with another product that's actually doing all the good work. So for the last month+, I have pretty much been using the QMS Medicosmetics Activ-Skin Travel Kit.
I wish I could say I have been using this Activ-Skin Travel Kit because I have been doing a lot of glamorous travelling. The more mundane truth is that yours truly has been ensconced here at Fragroom HQ in Johannesburg.
I had never heard of QMS Medicosmetics until their PR invited me to try their Activator Facial. It's highly recommended for tired and lacklustre skin that needs major get-up-and-glow. I am a sucker for a facial, so didn't need much persuasion to try it out. While the therapist was giving me the 60-minute version of this facial, she gave me the background on the brand.
THE QMS MEDICOSMETICS EFFECT
I will give you the quick-quick version. Formulated by top German cosmetic surgeon and anti-ageing expert Dr Erich Schulte, QMS Medicosmetics is a medical skincare system that combats the main cause of ageing – collagen loss. It does this through a combination of scientific research, quality ingredients and highly effective delivery systems. The range includes cleansers, collagens, moisturisers, masks and body products.
Collagen is one of the most important proteins in the body and, among other vital functions, gives skin firmness and elasticity. Unfortunately, as we get older, collagen production slows down and (darn!) ageing speeds up. Hello, moisture loss, wrinkles and more.
"As we get older, collagen production slows down and ageing speeds up."
THE QMS MEDICOSMETICS ACTIVATOR FACIAL
So what about the Activator Facial? It involved a series of thorough steps using various QMS Medicosmetics products. First up, cleansing (Deep Cleansing), exfoliation (Exfoliation Fluid and Gentle Exfoliation Cream) and cleaning off the exfoliation fluid (good ol' bicarbonate). Then my favourite part: the application of the Algae Mask, which identifies the problem areas and gives them extra attention. The mask entailed covering the eyes and mouth. After five minutes, it was removed in one piece. (I took this mask home for photographic purposes, but accidentally broke it. Doh!) After that, the Activator Mask, Freshening Tonic and Night Collagen were applied.
After that intensive treatment, my skin felt like it had been turbo-charged with much-needed hydration and collagen. I am quite realistic with my expectations in this these things, but I was very impressed with the results on the day and the weeks thereafter. I was also sent the QMS Medicosmetics Activ-Skin Travel Kit to maintain the healthier skin effect.
"My skin felt like it had been turbo-charged with much-needed hydration and collagen."
MAINTAINING THE QMS MEDICOSMETICS EFFECT
The Activ-Skin Travel Kit contains mini sizes of the company's star performers. It includes the following products: Classic Collagen Set (Day Collagen, Night Collagen and Exfoliation Fluid), Activator Mini Travel Face Mask, Deep Cleansing, Freshening Tonic and 24H Cream.
The last month has been topsy-turvy, with various projects and deadlines on the go-go. When I am feeling stressed and not taking care of myself as I should, my skins shows it in a big way. I am happy to report the QMS Medicosmetics Activ-Skin Travel Kit definitely played its part in keeping the worst of it in check.
QMS Medicosmetics Activator Facial, R750 for 45 minutes and R900 for 60 minutes. QMS Medicosmetics Activ-Skin Travel Kit, R1 600.