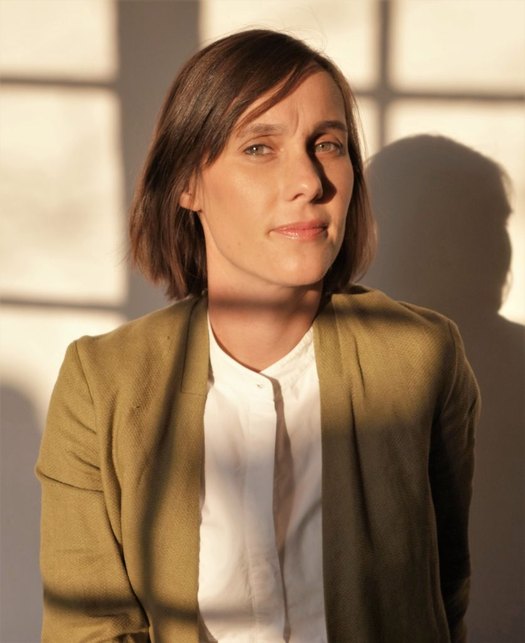 My home town is associated with many things (not all of them positive), but it's certainly not a centre of perfumery, natural or otherwise. So I was very intrigued to discover that Marie Aoun's natural perfume company, Saint d'Ici, is based right here in Johannesburg, South Africa.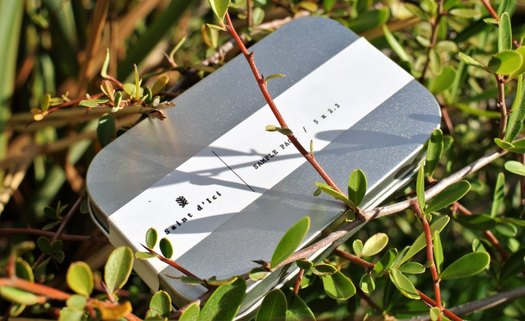 Marie was most kind to send me a sample pack of her natural Saint d'Ici perfumes. The metal box contained five scents. These included: The Company's Garden, Myrrha Ambrata, Nomvikeli, Une Mandarine Pour Mon Homme and Mon Coeur Noir. At first I had to adjust to the raw earthiness of Saint d'Ici fragrances. But once I had done so, I enjoyed their unpretentious, almost "dirty" character. I use the word "dirty", because many modern fragrances are overly sanitised.
On the Saint d'Ici website, Marie explains how the name of her company came about. It also captures her approach to natural perfumery.
"The name, Saint d'Ici, comes from my earliest olfactive memories. I spent a great deal of time growing up at my grandparents' house near the small village of Saint Jeannet in Provence. I distinctly remember rosemary, lavender and laurel when I think back to that time. It was these beautiful, classic, natural scents that first drew me to natural perfumery. However, as I started to explore African perfume materials, a whole new world of smells opened up to me. Rich, dusty, sweet-herbaceous, animalic and deep scents. Saint Jeannet was updated, it became Saint d'Ici (of here), a blend of both worlds."
I was not able to meet Marie for an actual face-to-face interview, after my initial email questions. She had just become a mother for the first time, so obviously didn't have much free time. I hope to meet her in the future, as I would love to learn more about her craft. In the meantime, though, this is what she had to say about her love of natural perfumes, "synthetics" and working with natural ingredients.
Where does your love for natural perfumery come from?
Quite simply, from my love of nature. My happy place is lying down under the trees in my garden. I believe most of us find nature therapeutic – we've been programmed that way. Perfumes are a sensual pleasure. I find that natural perfume ingredients affect me, mentally, physically and spiritually, in ways that synthetics cannot.
Why did you launch Saint d'Ici? And what do you hope to hope to achieve with Saint d'Ici?
I launched Saint d'Ici to create beautiful perfumes made exclusively from natural ingredients. Our perfumes are limited to editions of between 50 and 350 bottles per scent. This way we honour the seasonality and variability of natural ingredients. We also source most of our ingredients directly from farmers and artisan distillers in southern Africa. This way we ensure the purity of the ingredients and the ethics behind their production.
We created the hashtag #farmertofragrance to illustrate the importance that we attach to working this way. The added benefit of directly sourcing from small-scale farmers is that it provides us with access to lesser-known perfume ingredients that are only produced in small quantities. Our goal is to make all of these wonderful natural ingredients come alive through our perfumes in ways that will enchant the wearer.
Are you totally against "synthetic" fragrances?
I wish I could remember where I had read this so that I could give the author their due. But the gist of what they said was: choosing a branch of perfumery is like choosing a religion. You cannot claim superiority. Clearly my religion is natural perfumes, but I am happy for others to practise synthetics. Having said that, I do take olfactory offence at the proliferation and strength of synthetic smells. I literally have to hold my breath until I've passed the candles and diffusers in most home stores.
"Clearly my religion is natural perfumes, but I am happy for others to practise synthetics."
What's your favourite natural ingredient to work with?
That is a very tough question! I find that I go through phases. Lately I find myself adding a little bit of omumbiri or Namibian myrrh to most blends. I find that it helps seemingly disparate elements come together. It also lends expansiveness, modernity and masculinity to my mixes. One ingredient I never tire of smelling and working with is bergamot. Although true bergamot is from Sicily, I source mine locally from South Africa's Western Cape province. It is just as beautiful.
How do you go about creating your fragrances? And how do you select the noses for your saint d'ici fragrances? 
I almost always start with an ingredient. My formula book has titles such as "Opoponax Absolute no. 11" or "Fever Tea no. 8". I like to see how many different ways I can use a single ingredient and whether it works best centre front or in the chorus. I know that most perfumers start off with a story or fantasy, but I prefer to let the ingredients tell me where they'd like to go.
Saint d'Ici currently works with three other noses, all of whom I met whilst studying natural perfumery in Italy. I selected them because they are all talented and each bring a different aspect of natural perfumery to the table. Maurice Val nails unisex perfectly. Andrea Dittler brings vintage, old-world charm. Constance Beck-Treadway has the creativity to try radically new combinations together, with the ability to make them work.
Do you have a fragrance hero/heroine?
Not specifically. I am much more likely to be inspired by traditional cultures and their use of perfumery. The San's use of buchu [a South African medicinal herb], the Sudanese matrimonial perfume ceremonies, even the Dogon's love of the scent of fried onion are far more interesting to me than a fragrance master. They remind me of the instinctive response that we all have to raw and natural perfume ingredients.
What's next for you?
I am currently researching the various ways in which people fragrance their homes that are perhaps a little less obvious than scented candles and diffusers. I am look forwarding to doing more custom projects in the future. All the while I continue to work on new blends, to explore new ingredients and connect with various farmers and distillers across the continent.