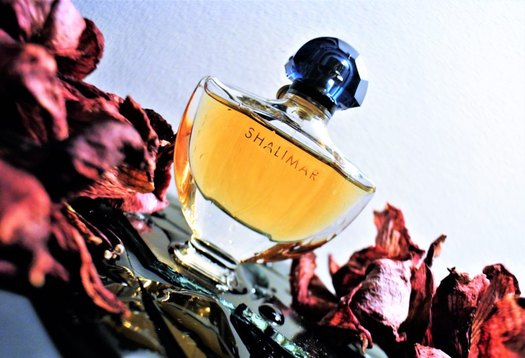 Guerlain Shalimar EDP
Launched
Guerlain Shalimar EDP was launched in 1925.
Perfumer
Jacques Guerlain (Guerlain Mitsouko, Guerlain L'Heure Bleue, Guerlain Vol de Nuit, Guerlain Mouchoir de Monsieur).
Notes (according to fragrantica.com)
Citrus notes, lemon, bergamot, jasmine, may rose, opoponax. tonka bean, vanilla, iris, Peru balsam, grey amber.
About the brand
Guerlain is one of the iconic houses of French perfumery and is revered for its numerous classics. These include: Jicky (1889), L'Heure Bleue (1912), Mitsouko (1919), Habit Rouge (1965), Samsara (1989) and Vetiver (2000). Perfumer Pierre-François Pascal Guerlain founded the company in 1828 in Paris. The company was owned by successive generations of the Guerlain family until French luxury giant LVMH bought it in 1994. Thierry Wasser has been Guerlain's in-house perfumer since 2008.
Impressions
How to review a perfume that's considered one of the greats of the 20th century? With much trepidation, it seems. I was very hesitant to review it. After all, what could I add to the many expert reviews that has not been said already? Needless to say, this fragrance is too important not to have an opinion about it…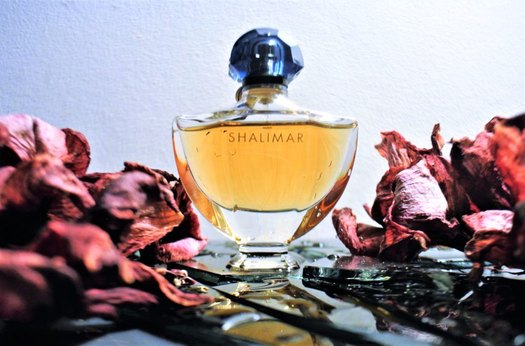 Inspired by the love between Indian Emperor Shah Jahan and Princess Mumtaz Mahal, Shalimar (Sanskrit for "temple of love"), is widely considered to be the first oriental fragrance, according to the brand's website
"Throughout, it's a warm and intimate scent, which is most prevalent in the drydown."
When I apply this fragrance I always first get a thoroughly seductive swirl of citrus notes. It's a brief hint of freshness, for sure, but not the usual sharpness of citrus notes. It's more powdery than anything else. That could be due to the simultaneous progression of Shalimar in a floral direction, thanks to the notes of iris, jasmine and rose. Throughout, it's a warm and intimate scent, which is most prevalent in the drydown. Here, notes of vanilla, tonka bean, sandalwood and opoponax are introduced, with incense playing a major role. This smoky quality is one of the defining characterisics of Shalimar, but it's a delicate treatment to entice the wearer.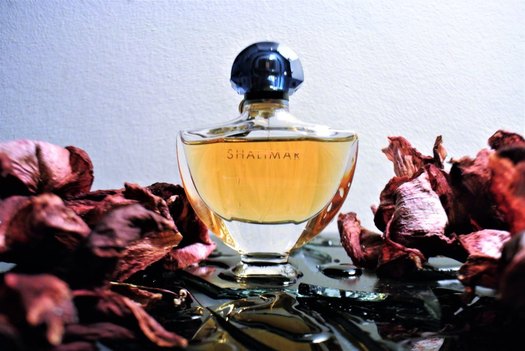 I could use any number of adjectives to describe Guerlain Shalimar – sensual, enveloping, intoxicating, etc. None of which would do justice to it. The one that seems the best to me is "romantic", in the best sense of the word.
Verdict
A true and complex classic that's a Fragrance Of The Century, rather than a Fragrance Of The Month. Little wonder it has spawned numerous flankers over the last decade, the most recent being Shalimar Soufflé de Parfum 2018.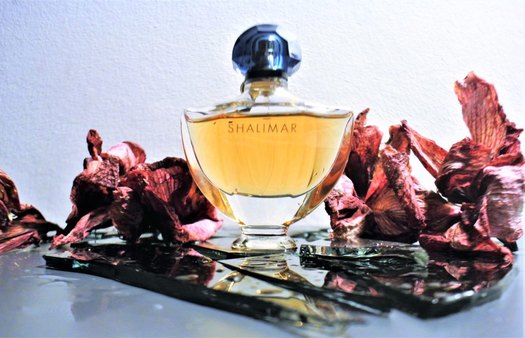 To buy in South Africa
From R1 855 (50ml) to R2 450 (90ml), Edgars Sandton, Edgars V&A and Hero Extravagance (Brooklyn Mall).
For more info
https://www.guerlain.com/int/en-int/fragrance/womens-fragrances/shalimar/shalimar-eau-de-parfum-spray
Sources
Fragrantica.com, Wikipedia.com, Guerlain.com