As much as I love a good at-home face treatment, they rarely compare with the results one gets when having it in a salon. This was until I recently used Dermalogica Rapid Reveal Peel. It's the brand's strongest at-home peel and produces exceptional results.
"Dermalogica Rapid Reveal Peel is the brand's strongest at-home peel and produces exceptional results."
As I get older, it's not easy to achieve radiant skin. That's because cell turnover slows down as we age. And did I mention the other pleasures of getting older: fine lines, wrinkles, discolouration and lacklustre skin?
Dermalogica Rapid Reveal Peel is designed to deal with these harsh realities with a highly effective combination of ingredients. According to Dermalogica, these include:
A unique complex of phytoactive alpha hydroxy acids to help reveal new and firmer skin, reducing the appearance of fine lines and wrinkles by removing dulling surface debris without causing dehydration.
Fermented plant enzymes to help even skin tone by resurfacing the skin and accelerating cell turnover.
Australian caviar lime extract to smooth and brighten for a more radiant complexion.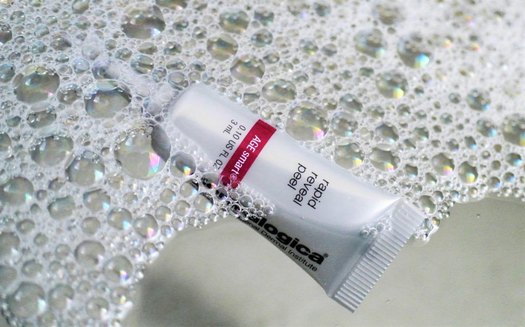 USING DERMALOGICA RAPID REVEAL PEEL
The product comes in a travel bag of 10 x 3ml tubes. As directed, I've been using one capsule a week and love the tingling I experience while the active ingredients do their thing. If you want super-quick results, you can use a capsule a day for the first three days.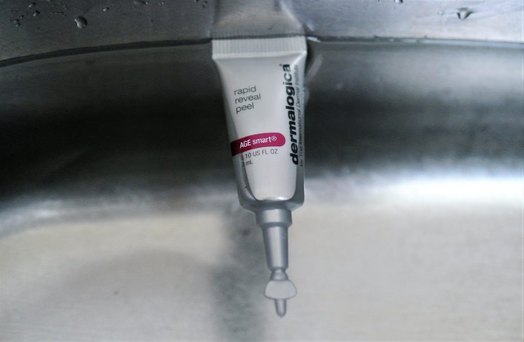 After rinsing my face with cold water, I can already feel how my skin is feeling smoother. Even better, I've received several compliments about the general condition of my skin.
If you want an at-home product that produces noticeably different results in the radiance of your skin and reduction of fine lines, Dermalogica Rapid Reveal Peel is highly recommended. No downtime is required and the product is also artificial fragrance- and colour-free.
R1 450 for 10 x 3ml tubes in a travel bag with suction cups.