I've been wanting to launch a new series for a long time on my blog. Something that's useful, but not too serious. Something that gives a quick overview of interesting things happening in the world of fragrance, without claiming to be a definitive guide. So here it is: The debut of the monthly Fragrance News Snippets on Fragroom.
Please let me know what you think of it. If you come across anything news-worthy, please forward to me (rpgoller@gmail.com) for consideration in future editions of Fragrance News Snippets .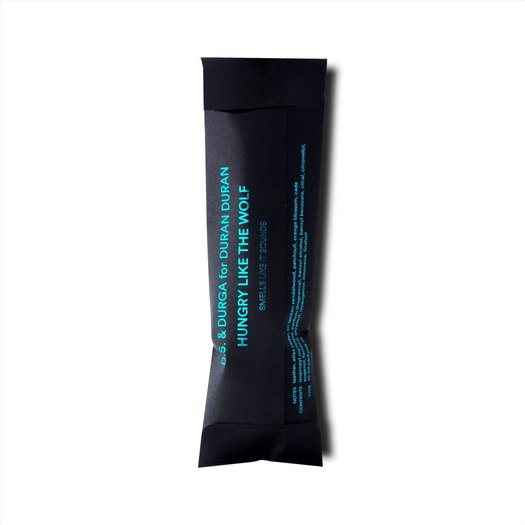 D.S. & DURGA COLLABORATE WITH DURAN DURAN
How do you celebrate 40 years in the music biz? If you're English pop band Duran Duran, you collaborate with the uber-cool D.S. & Durga, the New York-based niche perfume company. The result is a collection of four fragrances, D.S. & Durga for Duran Duran, inspired by songs released by the foursome over the decades. The perfume oils Hungry Like The Wolf, Come Undone, Skin Divers and You Kill Me With Silence are available exclusively from Liberty, London, in rollerball format for £75 each. Original source for more info: read here. 
JO MALONE PARTNERS WITH HUNTSMAN SAVILE ROW
Talking of collaborations… there's been no shortage of standout Jo Malone fragrances for men over the years. But in a very smart move, the British fragrance brand has partnered with renowned tailors Huntsman Savile Row to produce a most gentlemanly collection. The four colognes feature enticing names (and combos) such as Amber & Patchouli, Assam & Grapefruit, Birch & Black Pepper and Whisky & Cedarwood. Original source for more info: read here.
JEREMY FRAGRANCE PICKS HIS PERFUMER
Fragrance reviewer Jeremy Fragrance has become something of a celebrity himself, with almost 600 000 followers across his various channels. So it was just a matter of time before the YouTube star launched his own fragrance range. The 29-year-old has chosen living legend Alberto Morillas (cK One, Cartier Panthere, Giorgio Armani Acqua di Gio, Mugler Cologne, Yves Saint Laurent M7) to create his fragrances. This must mean Jeremy Fragrance wants his perfumes to have: a) commercial appeal; b) critical success; and c) longevity. Original source for more info: read here.
CREED AVENTUS GETS THE COLOGNE TREATMENT
Launched in 2010 by the French luxury fragrance company, Aventus EDP has developed a large cult following that borders on the religious. News that Creed plans to launch a cologne version of their best-seller has been met with much online excitement/exasperation. The prototype was on display earlier this month at the TFWA World Exhibition & Conference in Cannes, France. No official launch date has been confirmed yet. Original source for more info: read here.
SOPHIE BROCARD TO HEAD UP JEAN PATOU
Following LVMH Moët Hennessy Louis Vuitton's recent acquisition of Jean Patou, Sophie Brocard has been announced as the new MD of the revered French fashion and perfume company. While Jean Patou has an impressive catalogue of fragrance classics, it hasn't launched anything since 2016. Previously the CEO of luxury shoe brand Nicholas Kirkwood, Brocard will be responsible for re-establishing Jean Patou as a global luxury brand. No doubt, Jean Patou devotees will be watching her closely. Original source for more info: read here. 
Is there anything in particular you'd you'd like to read in Fragroom's Fragrance News Snippets? Please let me know.