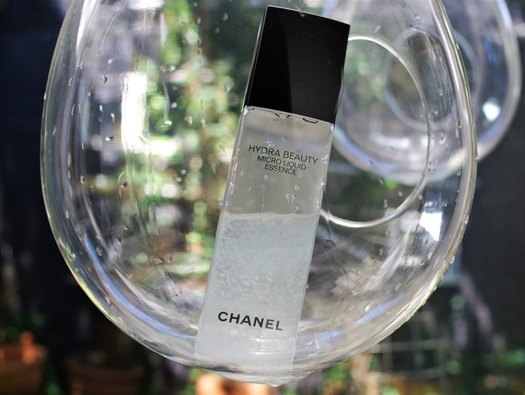 With its high altitude (1 753 metres above sea level), Johannesburg is notorious for its ultra-dry winters. As you can imagine, this calls for serious, intensive skincare. So when I received a parcel containing Chanel Hydra Beauty Micro Liquid Essence a couple of months ago, I wanted to see if this product could take on the city's tough winter climate. French beauty vs Johannesburg harshness, if you will.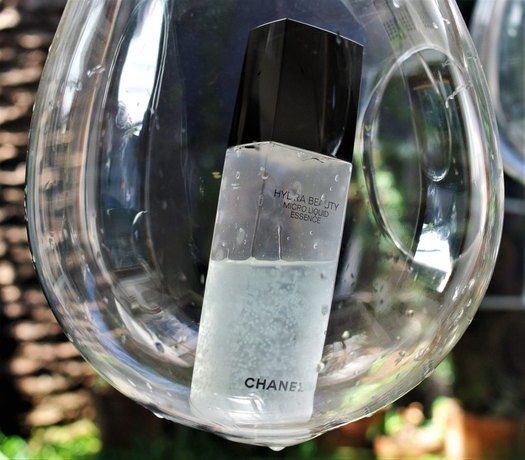 Chanel's Hydra Beauty line is all about hydrating, protecting and boosting the skin. Chanel Hydra Beauty Micro Liquid Essence taps into the moisturising and energising properties of the camellia, in particular the Alba Plena variety. These are especially cultivated for Chanel. When these flowers blossom, the petals are collected to undergo a process of cold extraction to produce fresh camellia cells. This super-powerful active ingredient, in combination with antioxidant ginger root extract, glycerin and hyaluronic acid, is then stored in thousands of jellified micro-droplets.
USING CHANEL HYDRA BEAUTY LIQUID ESSENCE
I used Chanel Hydra Beauty Micro Liquid Essence for a period of six weeks in Johannesburg's mid-winter. It's been a long time since I have enjoyed using a skincare product so much. This has a lot to do with the application process when dabbing the product on the forehead, cheeks and chin. The micro-droplets containing the fresh camellia cells and other powerful active ingredients are broken and distributed over the skin. It's a very fresh sensation and I could feel my skin lapping up the goodness on each application.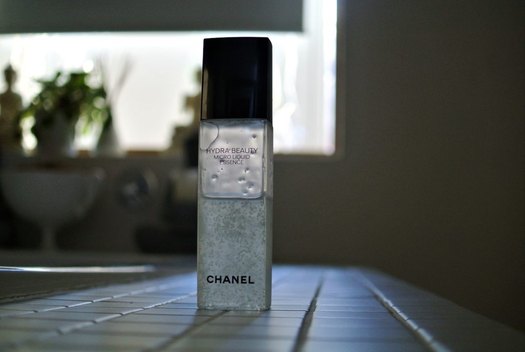 So Chanel Hydra Beauty Micro Liquid Essence feels wonderful on the skin. How did it perform against the city's winter? I was sceptical at first, but should have known better, as Chanel invests heavily in the science of beauty. Several people remarked during the time I used this product how "good" my skin was looking. Mirror time confirmed that my skin was looking surprisingly hydrated and invigorated for this time of the year. Sure, this product is pricey, but it delivers on its claims and feels like liquid indulgence.
Chanel Hydra Beauty Micro Liquid Essence, R1 635 for 150ml.