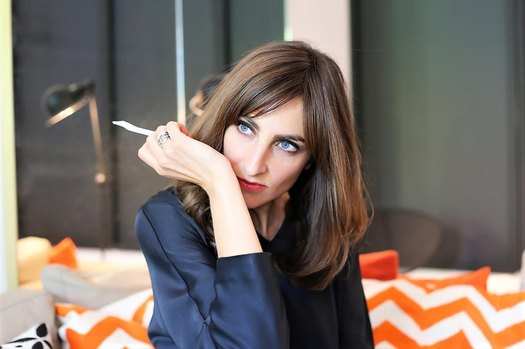 As is often the case with perfumers and their creations, I started enjoying the fragrances created by Sonia Constant before I knew she was the creative force behind them.
One of those fragrances would be Narciso Rodriguez Fleur Musc EDP, with its lush take on rose and musk, which she co-created with Calice Becker. Another would be the sensual overload of Tom Ford Noir Extreme. Sonia Constant also created Noir Pour Femme EDP, Ombre Leather 16 EDP and Orchid Soleil EDP for Tom Ford. And let's not forget Narciso Rodriguez For Him Bleu Noir EDT. With its sophisticated spicy, woody and musk facets, it's one of the best men's designer fragrances in recent years, methinks.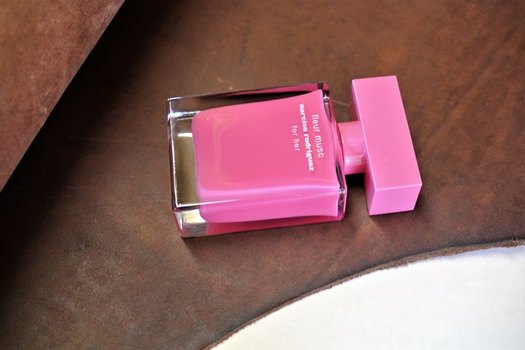 Sonia Constant studied perfumery at the Institut Supérieur International du Parfum, the school founded by Jean-Jacques Guerlain in Versailles. She did her training at Givaudan and has worked for the company since then.
The first fragrance she created, s.Oliver Sport 1 Female, was launched in 2006. Since then she has notched up an impressive list of achievements. Some of her fragrance highlights include: Coach EDT, Fragonard Etoile EDT, Guerlain Aqua Allegoria Tiare Mimosa EDT, Eau de Lacoste L.12.12 Yellow EDT, Lanvin Eclat d'Arpege Pour Homme EDT, Les Liquides Imaginaires Fortis EDP, Montblanc Emblem EDT, Montblanc Lady Emblem L'Eau EDT and Valentino Donna Noir Absolu EDP.
When the EDP version of Narciso Rodriguez Bleu Noir was recently launched in South Africa, I was fortunate enough to bag an email interview with Sonia Constant. This is what she had to say.
What's your earliest perfume memory?
The smell of my mother.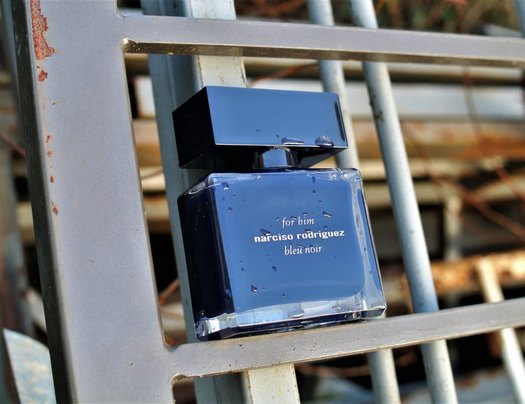 When did you know that you wanted to be a perfumer?
When I discovered it was a job! Before that I wanted to become a fashion designer or an architect. I also wanted to become a ballet dancer when I was a child.
"It's important to learn when to stop, to understand when your fragrance is finished."
What are the most important things you learned when studying perfumery?
That you learn something every day. You never stop learning in this job, as logic doesn't apply in perfumery. Also that it takes a lot of work to find the right balance and the perfect aesthetic. It's also important to learn when to stop, to understand when your fragrance is finished.
How important are trends for you when creating a perfume?
I think, as a creator, it is important to create the trend. I am not a follower, but more of a trendsetter. Sometimes, though, it is better and easier to follow trends, as the consumer is by nature reluctant to smell new things.
You created Narciso Rodriguez Bleu Noir EDT. How does the EDP version differ from the EDT?
We wanted to create a stronger, but fresher version – a technical challenge! I added some clary sage and made the fragrance more fluid, more watery, in a long-lasting freshness. The wood is more vibrant and gives more verticality to the fragrance. It's also more ambery, with some cistus facets. I brought a new quality of citrus on top of the fragrance and played with our new extraordinary Integrale Bergamote ORPUR.
I wanted to create a male fragrance that's irresistible, but not following trends. Nothing fruity, gourmand or fougère. Just a very elegant woody-spicy-citrus fragrance using the best natural components.
How long did it take you to create Narciso Rodriguez Bleu Noir EDP?
One year.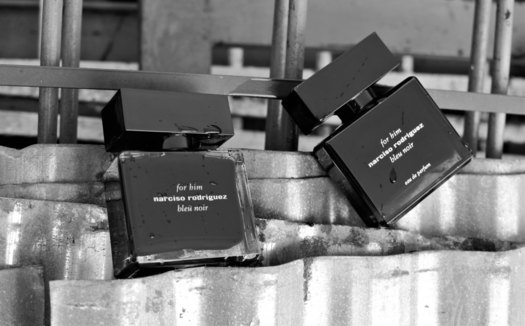 This is the fourth fragrance you have created for Narciso Rodriguez. What is it about the Narciso Rodriguez brand that you like?
I love Mr Rodriguez very much. He's so talented and it's an honour for me to work for him. He takes part in the development of the fragrances and has a very clear vison. A Narciso Rodriguez fragrance has a very distinctive signature – musk is very important. Narciso Rodriguez fragrances are very different from other perfumes, because they are completely off trend. I love the dresses he designs because of the way they are cut. Simple and elegant. His dresses are intemporelle, like his fragrances.
How closely did you work with Narciso Rodriguez on these perfumes? 
Mr Rodriguez smells the fragrance several times during development, but not at all stages of development. I also work very closely with the Shiseido team, who know his taste perfectly. Mr Rodriguez is very consistent in what he likes.
"I have also launched my own brand, Ella K Parfums, with a line of seven fragrances based on my travel memories."
What's next for Sonia Constant?
I have just signed Santal Musc EDP and Narciso Rouge EDP for Narciso Rodriguez, Valentino Donna Rosa Verde EDT and Cerruti 1881 Essentiel EDT. I have also launched my own brand, Ella K Parfums, with a line of seven fragrances based on my travel memories. They are an ode to adventure in all its forms, capturing fleeting moments. Ella K is about looking at the world in a new way.
Narciso Rodriguez Bleu Noir EDP, R1 115 for 50ml and R1 345 for 100ml. Narciso Rodriguez Santal Musc EDP, R2 380 for 100ml.