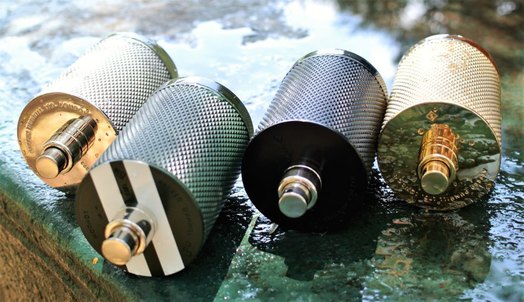 It's intriguing to watch the evolution of a fragrance range from the launch of its pillar fragrance (Dunhill Icon) to the roll-out of its flankers (Dunhill Icon Absolute, Dunhill Icon Elite and Dunhill Icon Racing). It tells you something about the heritage of the brand and where it's now re-staking its claim.
Dunhill has released many memorable fragrances since the launch of the superb Dunhill For Men in 1934. But the quality of releases over, say, the last two decades has been erratic, even for the most devoted fan. The launch of Dunhill Icon in 2014 was the esteemed British brand's reclamation of all the iconic descriptors associated with its fragrances. "Quality", "elegant", "craftsmanship" and "British gentlemanliness".
With the recent release of the latest addition to the Dunhill Icon range, Dunhill Icon Racing, I sniffed out all four fragrances. These are my impressions of each of the EDPs.
DUNHILL ICON EDP
Launched in 2015, Dunhill Icon makes its debut with this complex scent created by master perfumer Carlos Benaim. It's so much more than its aromatic-woody profile suggests. Notes of neroli, bergamot, cardamom, lavender, black pepper, leather and oakmoss feature in this effervescent EDP.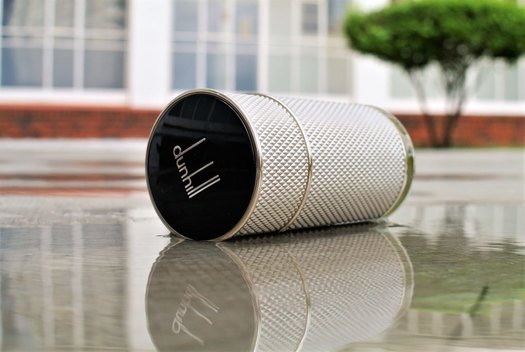 DUNHILL ICON ABSOLUTE EDP
This later 2015 release ventures into more opulent territory. It's the Dunhill Icon take on the oud trend, while not going the whole shebang. This is a refined treatment of agarwood, with bergamot, black pepper, jasmine, saffron, black rose, leather and tobacco leaf notes adding to its appeal.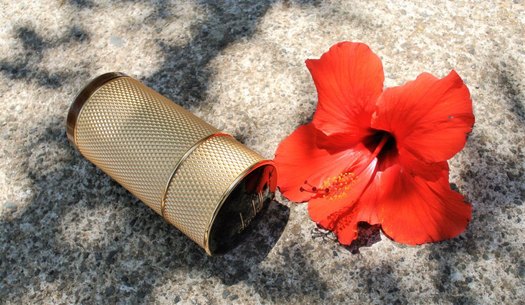 DUNHILL ICON ELITE EDP
An unapologetically woody fragrance, with ebony and sandalwood notes featuring prominently. There's also a smattering of citrus, cardamom, black pepper and suede notes in this 2016 release. It's smooth, seductive and modern, without being overly trendy. We're talking Dunhill bespoke suit kind of stuff.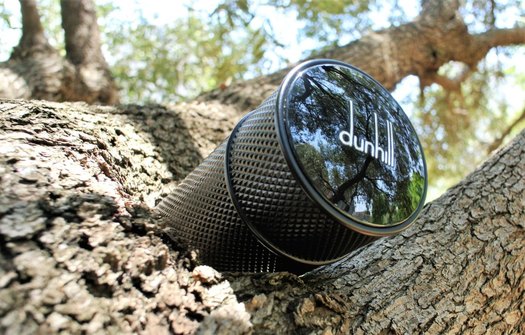 DUNHILL ICON RACING EDP
Complete with stripes on the top of the bottle, Dunhill Icon Racing is inspired by Dunhill's motoring heritage. To my nose, Dunhill Icon Racing is not as immediately impactful as its predecessors. Give it time, though, and this Laurent le Guernec composition make an impression with vetiver, lavender, cardamom, citrus and musk notes. I normally like my vetiver dark and dirty, but this fresher and younger interpretation is a winner too.
My conclusion? This is not a range, but rather an evolving fragrance collection that warrants its higher-than-the-average perfume price.
"Mark Eisen's award-winning cylindrical metal and glass design for the Dunhill Icon collection gets it right on so many levels."
I must also mention the design of the Dunhill Icon bottle. The fragrance industry has no shortage of beautiful bottles to behold. But South African Mark Eisen's award-winning cylindrical metal and glass design for the Dunhill Icon collection gets it right on so many levels. Paying homage to Dunhill's motoring heritage, its solid and classic design is a sophisticated statement that Dunhill Icon is a collection with longevity. You can read more about fashion designer-turned-industrial designer Mark Eisen (picture below) here: http://fragroom.com/2017/09/15/south-african-beauty/.
Dunhill Icon Racing EDP, R1 095 for 50ml and R1 595 for 100ml.